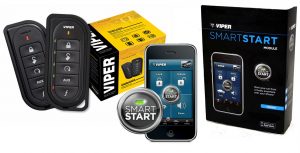 Need for Car Alarms in Sacramento
With winters fast approaching, we believe that the need for car alarm is even more needed in Sacramento and the Bay Area. During the cold winter mornings, while we cozy in our homes, statistics show that a lot more cars are vandalized.
Remote Control Car Alarms in Sacramento
Arden Audio offers state of the arm Car Alarms by companies such as Viper, Clifford, and Python that come with remote control to notify you on the remote control if someone has come near or broken into your car. We offer incredible deals on these car alarms, much cheaper than most of our competition.
Car Start from your SMART WATCH OR PHONE
Arden Audio offers state-of-the-art car alarms that can enable you to start your car from your smart watch or phone. This feature is very nifty, especially, during the cold winters of Sacramento, as you could start the car and warm it before entering the car.
Call Arden Audio for specials at 916-971-0830